At times, our customers complain that they are not able to receive emails from OSP International LLC. This article describes some steps to check in your email settings or email address books to ensure that you can receive emails from our products and mailing lists.
---
Instructions
Gmail Users
Click the wheel icon in Gmail and choose "Settings."
Go to "Filters and Blocked Addresses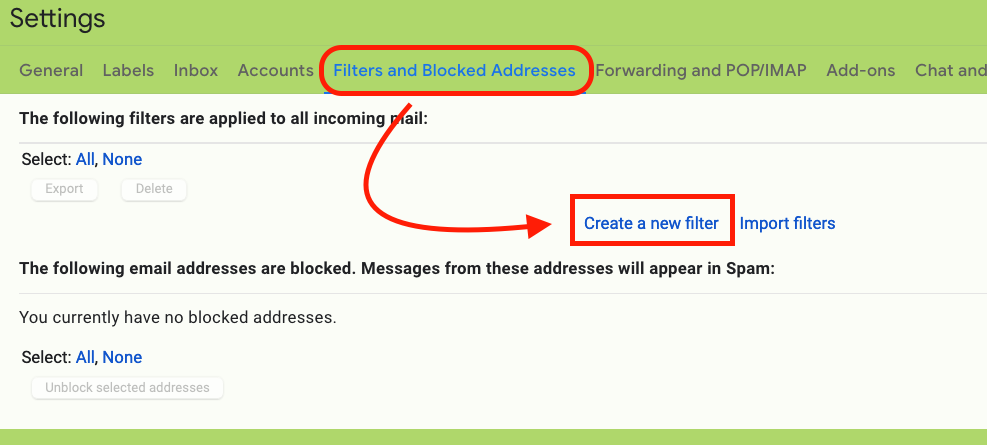 Click "Create a new filter."
Copy the following into the "From" field

@pmprecast.com|@pm-prepcast.com|@pm-podcast.com|@pducast.com|@pmformulas.com|@pm-formulas.com|@pmflashcards.com|@pm-flashcards.com|@pmstudycoach.com|@pm-exam-simulator.com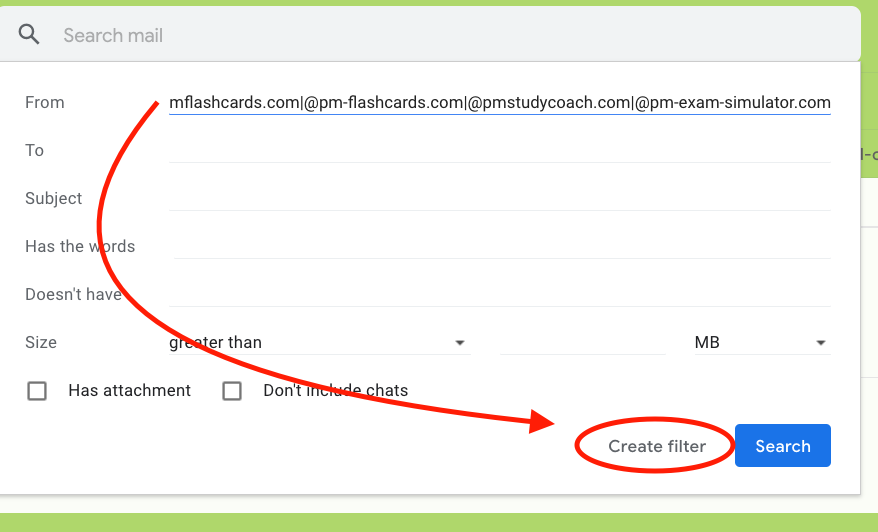 Click the "Create filter" button at the bottom
Make sure "Never send it to Spam" is checked
Click the "Create filter" blue button
Safelist/Allowed List
We send emails from the following primary domains to our customers, and we recommend that you add these to your list
And when we send an email, the "from" email address (that's a text-only field) says that the email comes from the following senders:
For example, to ensure that you receive our emails, add the support email address support@pm-prepcast.com to your address book.
Using a Work Email: Contact Your IT Department
If you are using a work email, you may need to ask your IT department to allow emails from the following domains: